Today was a very odd day, but lots of fun. I went to see the drama soc production of A Doll's House because my plans to see a magician went awry; I tackled student finance; I got to know some castmates; my kitchen was overtaken by drunken and insane med students from my flatmate's Footloose production. Hmm.
Wednesday, 17th March: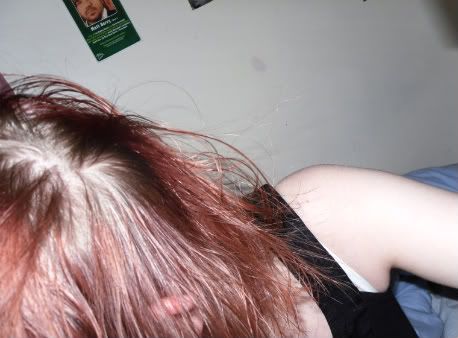 10.24; Blow-Drying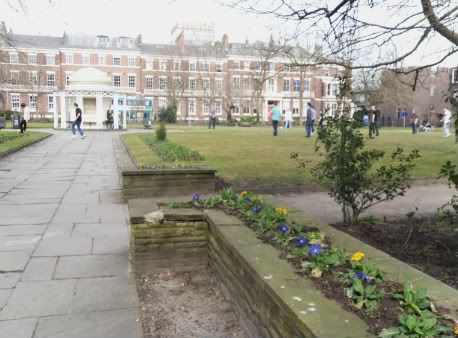 13.07; Sunny Day, Flowers, Lads Playing Football on the Green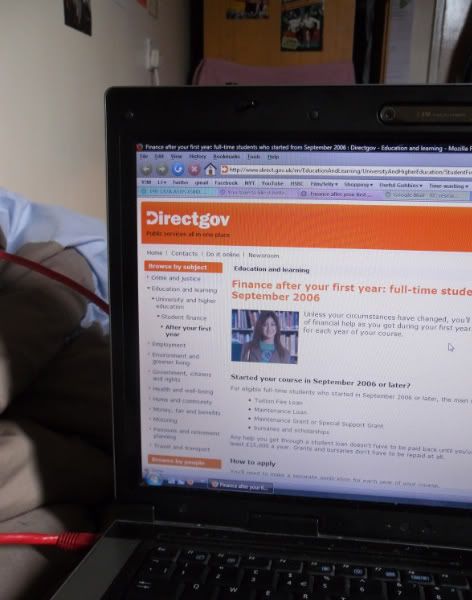 14.44; Curse You, Student Finance, I Am Your Master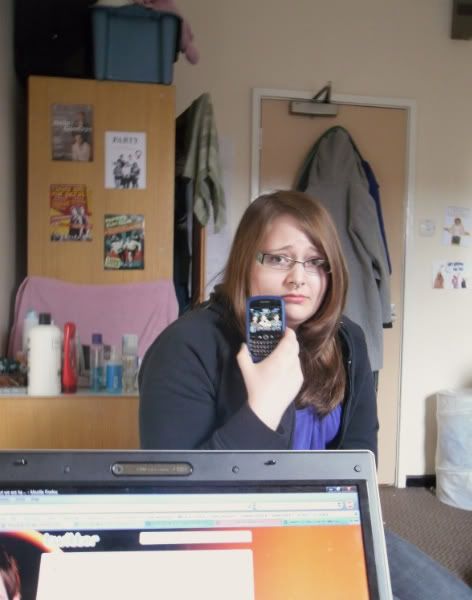 15.35; That'll Be Our Evening Plans
Scuppered
, Then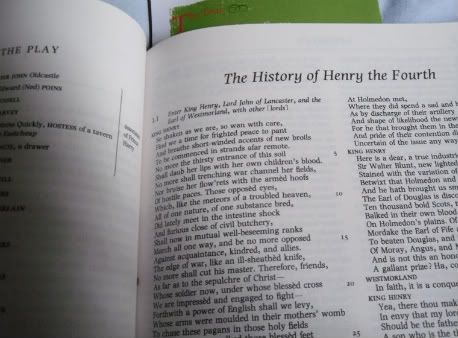 16.22; Vague Attempts to Read Henry IV Followed Swiftly By Accidental Nap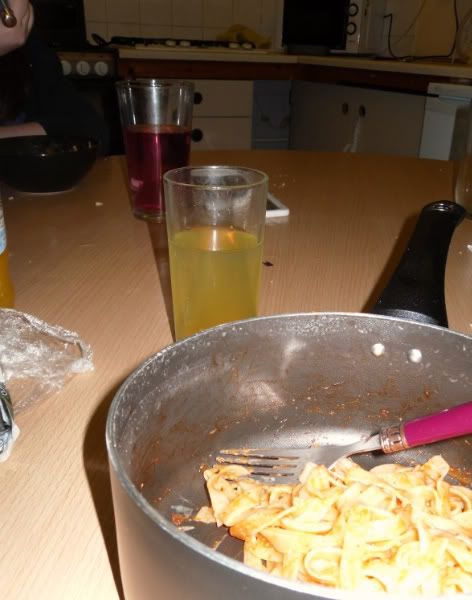 18.58; Straight From The Pan Yeah That's Right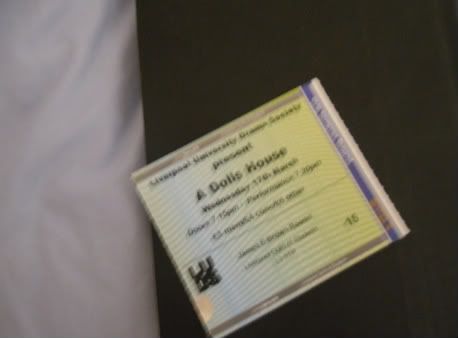 20.30; Attempts To Photograph The Stage Failed, So Here Is My Blurry Ticket Stub Instead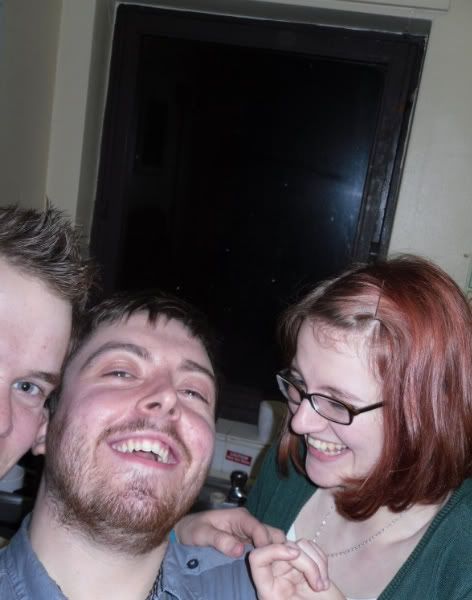 00.23; Camera Comandeered By Hilarious Drunk Housemate
I wish I was going to get more than about six hours sleep tonight. sigh.