ALL DONE. Today marked the end of the last weekend before we all go home for easter, so we decided to celebrate/commiserate with a day of deeply wholesome activities. We baked a pie, went for a meal, played some cards and then ate the pie with custard and felt deeply smug. Victories all round I reckon.
Sunday, 21st March.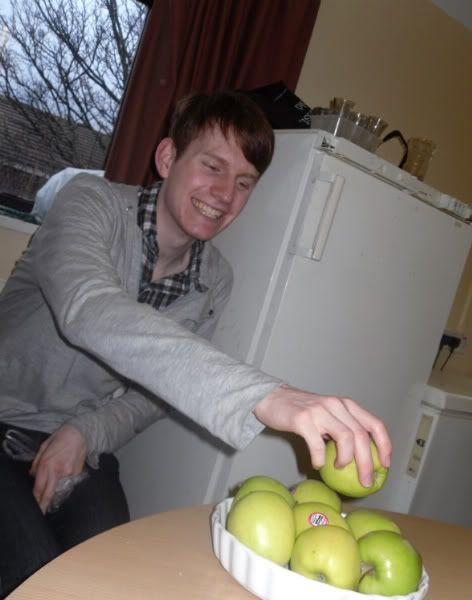 17.24; Tom Makes A Very Low-Effort Apple Pie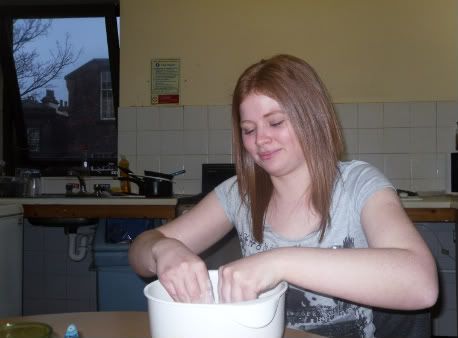 17.52; Pippa Working Pastry Magic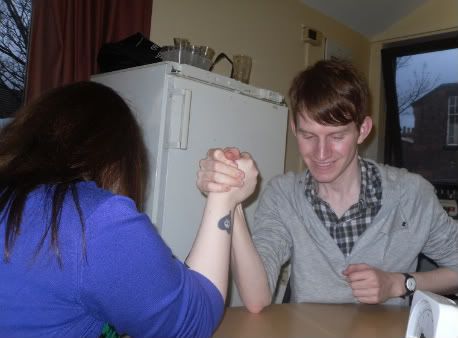 18.12; An Arm Wrestle To Prove Who Is Stronger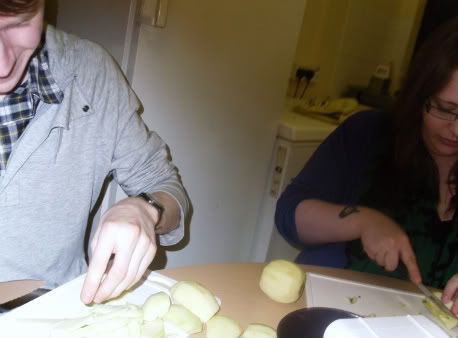 18.54; Serious Apple Production Occurs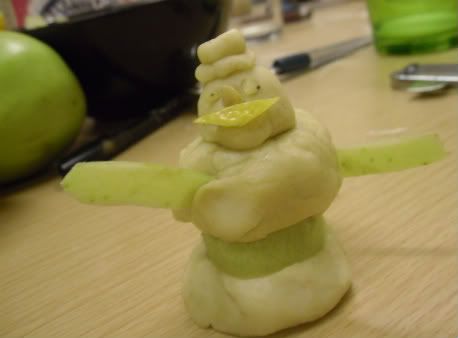 19.35; Daina And I Create This Creepy Wee Man Out Of The Remaining Pastry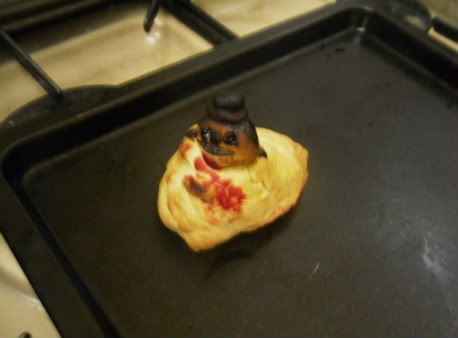 20.03; ...Dreadful Things Happen To Him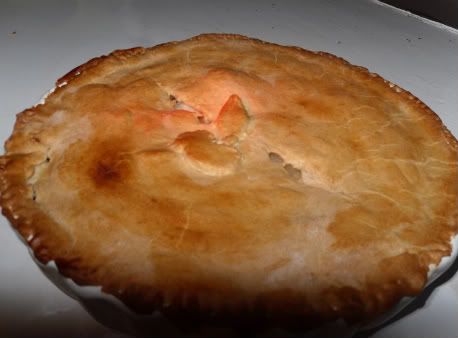 20.11; Our Amazing Fucking Pie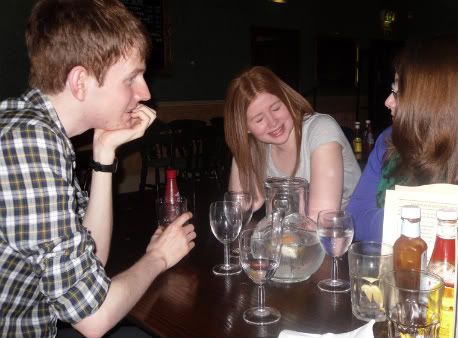 21.00; Lovely Meal Out While We Wait For It To Cool Down
The seventh day of my week in the life business is over, so now I shall go back to posting only every once in a blue moon. Hooray possibly?